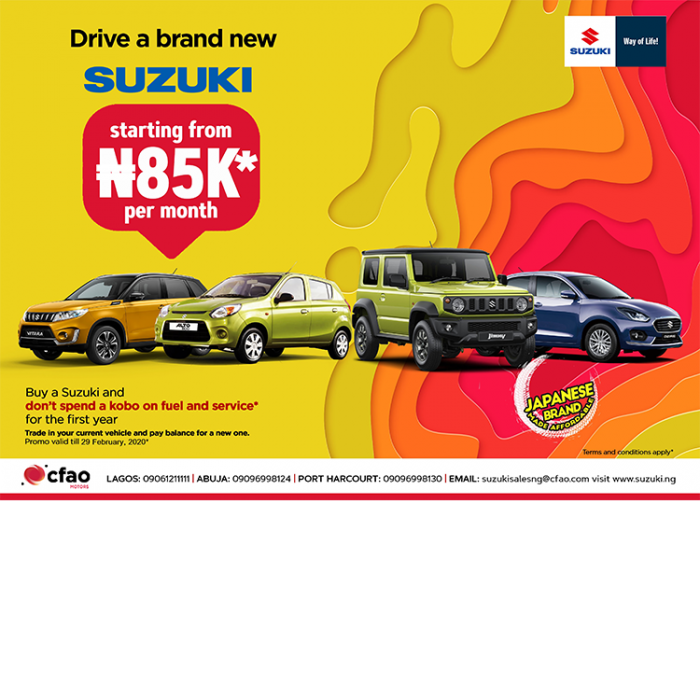 ---
2019, November 26
We have a financial plan where you make a down payment of 20% and we can spread the balance within 12-60months depending on the financial criteria.
We also have a plan where you can trade in your old car, of any brand, and get a new Suzuki vehicle.
We have a workshop in our premises and our Aftersales Team will be able to answer all of your questions about parts
Our current promotion is: Buy a Suzuki car and have 1 year service free and 1 year free fuel. Offer valid till the 29th February 2020.